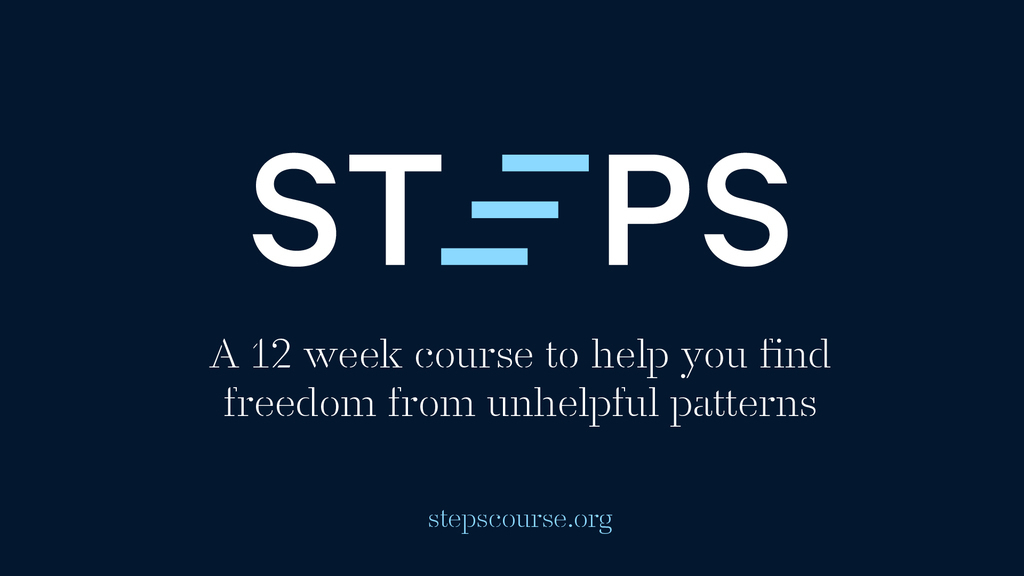 STEPS
Weekly

on

Wednesday

7:30pm

Online - Zoom

12-Apr-2023 → 05-Jul-2023
The STEPS process consists of 12 steps, designed to help us find freedom by finding peace with God, ourselves and others. STEPS uses biblical principles and is designed for both Christians and those open minded about the Christian faith to journey towards freedom together. People typically choose to work on issues such as anxiety, anger, pride, low self-esteem, lack of trust, fear of rejection, or anything else that is holding them back in life.

STEPS runs for 13 weeks, starting with an introduction evening on the 12th of April. It involves filmed talks, exercises and reflection questions to do in your own time during the week, and then a weekly group session where you share your reflections on that week's Step.

Find out more about the course here: stepscourse.org/

Sign up for this is now closed for this term.
Sign up is not enabled for this group